Corporate Gifts with A Difference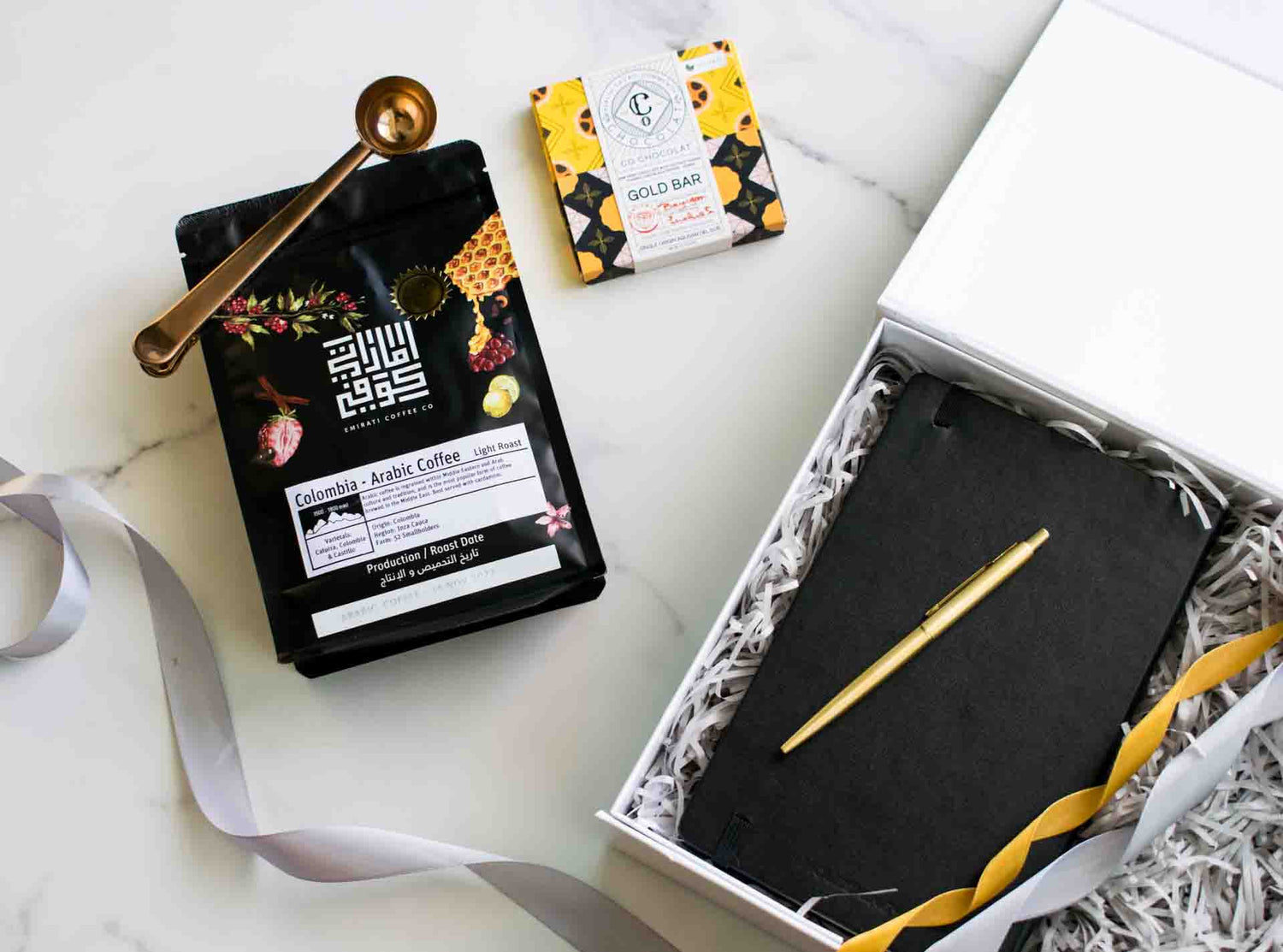 Unique Corporate Gifts Dubai and the UAE
Do you want to provide a one-of-a-kind unique corporate gift? You've come to the right place! Your promotional gifting just got a whole lot easier with our carefully curated collections of corporate gift boxes. Burst of Arabia is also a corporate gift supplier in Dubai, United Arab Emirates, and is here to make your gifting experience authentic, simple, stress-free, and always with a personal touch! We've got you covered whether you're searching for a gift for one person, the entire office, or VIP corporate gifts for your clientele.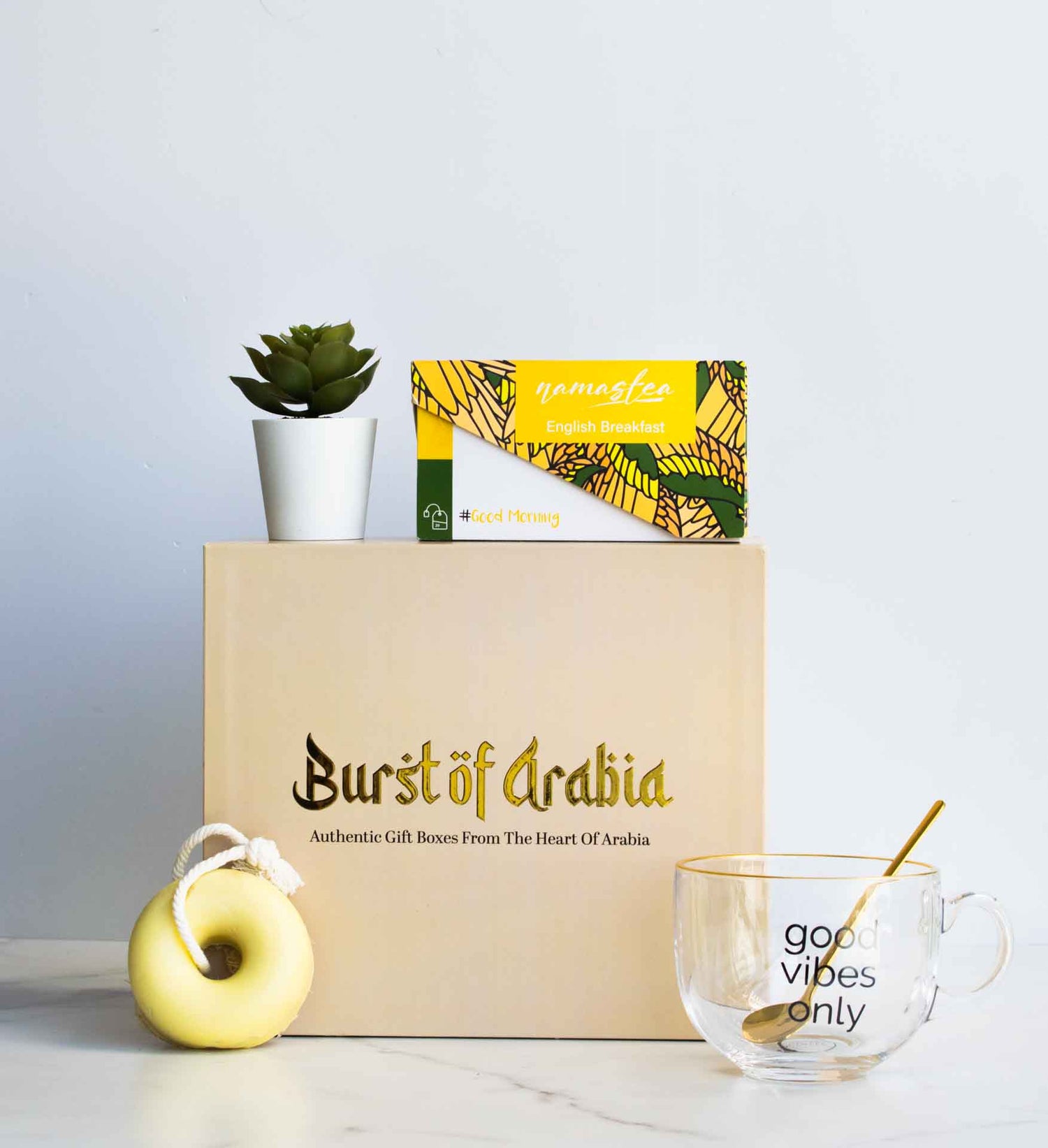 Celebrate Success with Treats They Will Love
There will be no more plastic pens or t-shirts after the quarterly evaluation! Why not treat your coworkers to coffee, some delectable chocolates, or a relaxing tea blend? We are confident that your employees and clients will be relieved to get good promotional gifting and will appreciate locally sourced, high-quality products.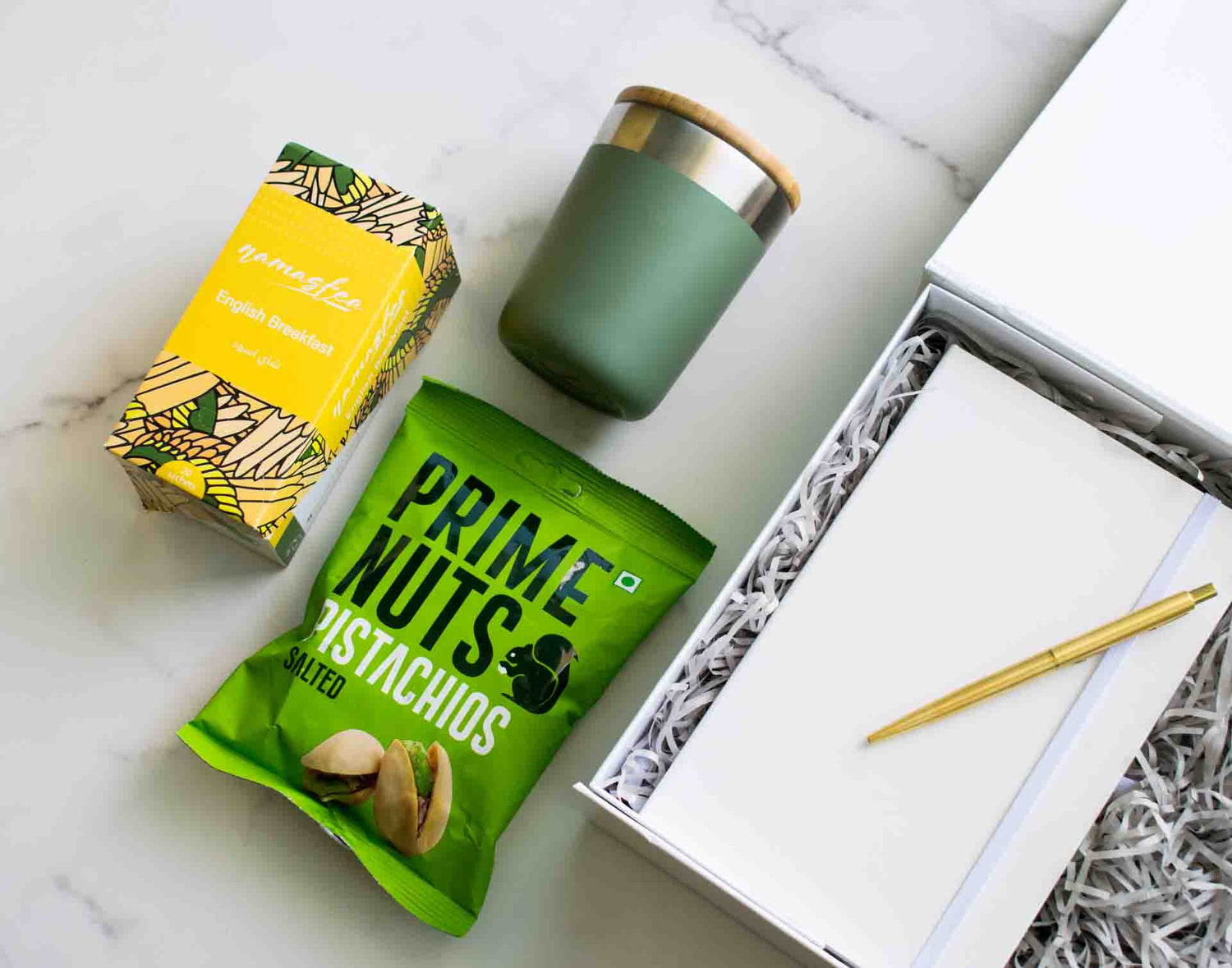 Corporate Gift Hampers & Boxes of Appreciation
At Burst of Arabia corporate gift supplier Dubai, we'd like to suggest a fresh corporate gift idea. Our delectable selection of one-of-a-kind and fascinating gift hampers is the ideal way to honor those working hard for you, whether employees, staff, or clients.
Corporate Gift Boxes Featuring UAE Made & Global Products
STEP 1 > CONTACT US

Send Burst of Arabia, your corporate gifts supplier Dubai, details by email or WhatsApp, including quantity, budget, logo, branding, color themes, and any unique requirements or customizations. Depending on your budget, you can choose from our existing collection, make alterations, or create a completely custom promotional gifting from the start. We'll collaborate with you to create something stunning that meets your requirements.

STEP 2 > CONCEPT FINALISATION
Our Corporate Gifting Partners
Burst of Arabia's gift sets features UAE-made, artisan products, empowering local entrepreneurs to create unique, high-quality gift hampers. To bring you the most comprehensive variety of authentic solutions and corporate gifts Dubai and around the UAE, we've formed solid ties and collaborated closely with exceptional local partners. Our promotional gifting includes gift boxes, gourmet hampers, coffees, premium chocolates, and more.
We Create the Perfect Luxury Corporate Gifts Solution to Meet Your Budget
Top UAE & Global brands

Empowering local and ethical businesses and curating genuine and high-quality products for corporate gifts Dubai and UAE.

Eco-Friendly & Unique Collection

Sustainable gifts, as well as thoughtfully designed corporate gift boxes and hampers.

Authentic & Beautifully Crafted

Get authentic and genuine handcrafted items inspired by the riches and goodness of Arabian culture and flavor.

Wide Range of Products

Premium chocolates, coffees, and teas with oriental flavors, tantalizing smells, office supplies, technology, other goodies, etc.
Luxurious Corporate Gifting Made Easy
If you're looking for unique corporate gift boxes, food baskets, luxury gift boxes, or hampers, don't hesitate to contact us. We'd love to collaborate with you to surprise your clients and reward your employees. We take large orders and bespoke wrapping and packing.
Feel free to contact us anytime at:
Email: contact@burstofarabia.com
Whatsapp: +971 501691851
Or fill out the form below and we will get back to you in 24 hours.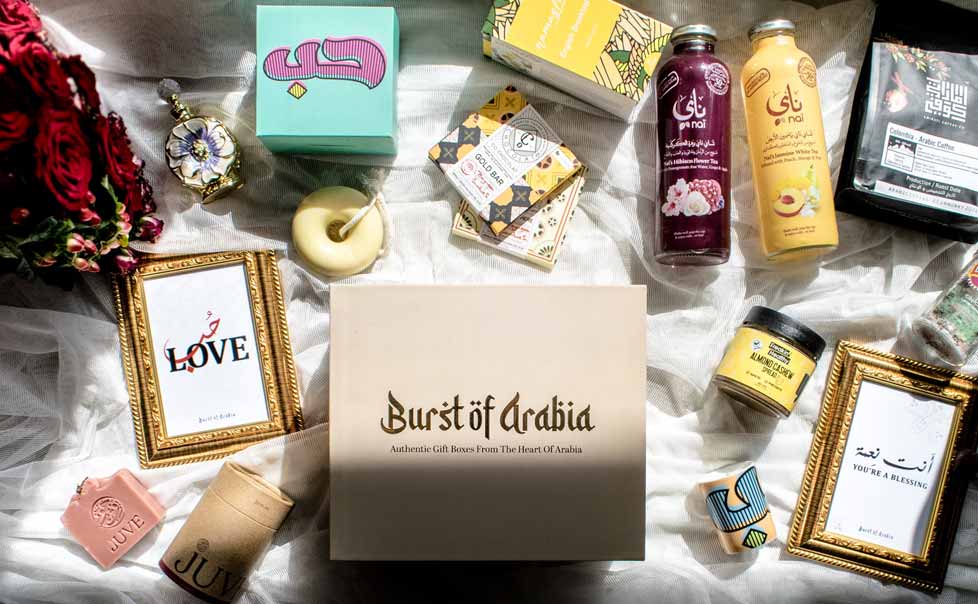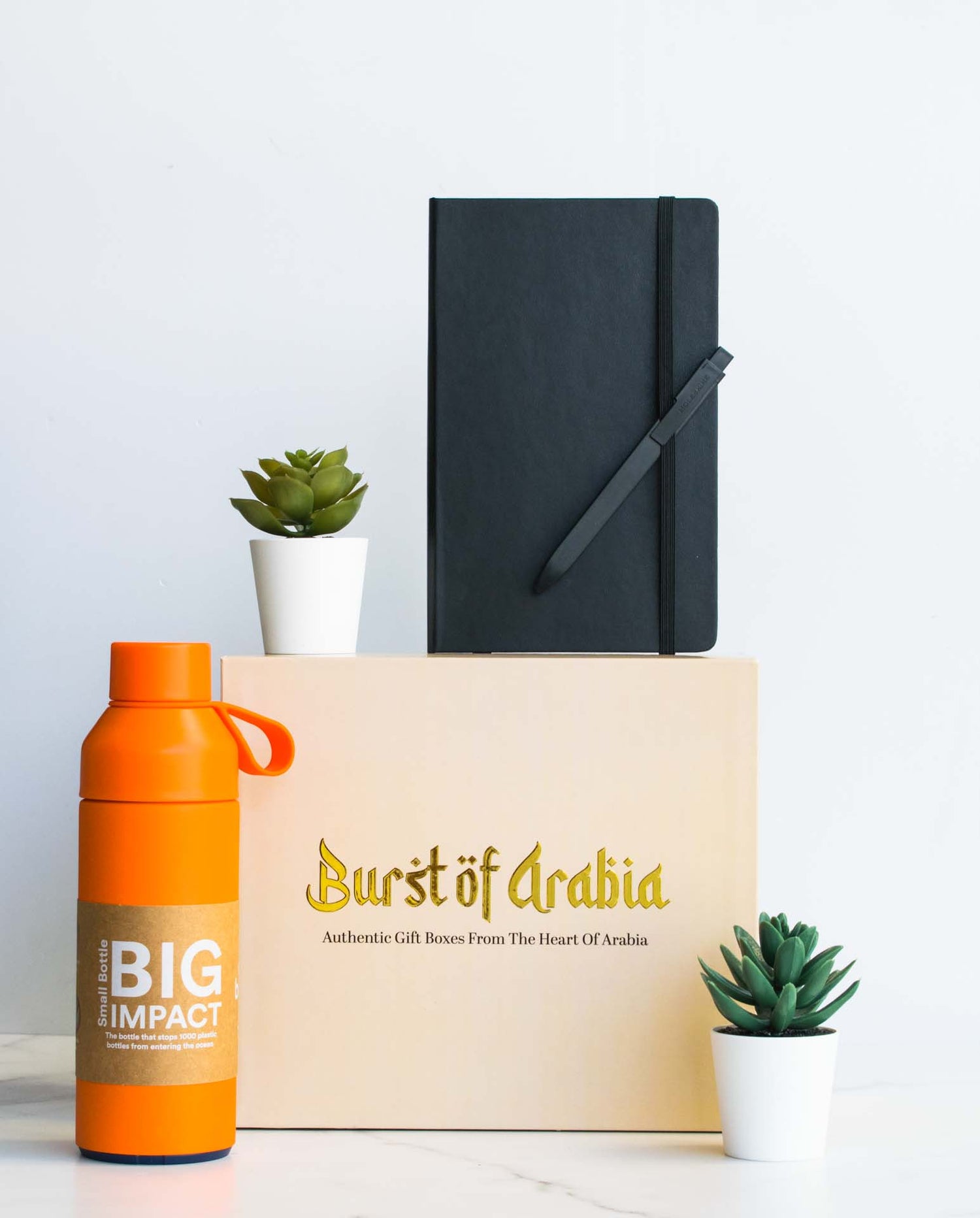 GIFTS FOR THE PLANET
Our gift hampers are expertly put together by hand, care and consideration goes into every set. The boxes add a touch of luxury – velvet laminated and with a gold foiled logo on top. All our gourmet products are sourced from Dubai-based and UAE businesses and lot of our products are free from artificial ingredients. We try our best to make our packaging as eco-friendly and sustainable as possible. We endeavour to use packaging that can either be recycled or that is biodegradable.
From rewarding employee achievements and celebrating life's milestones, to thanking your clients for their loyalty, Burst of Arabia will create gift boxes and hampers to perfectly meet your requirements. Let's talk!